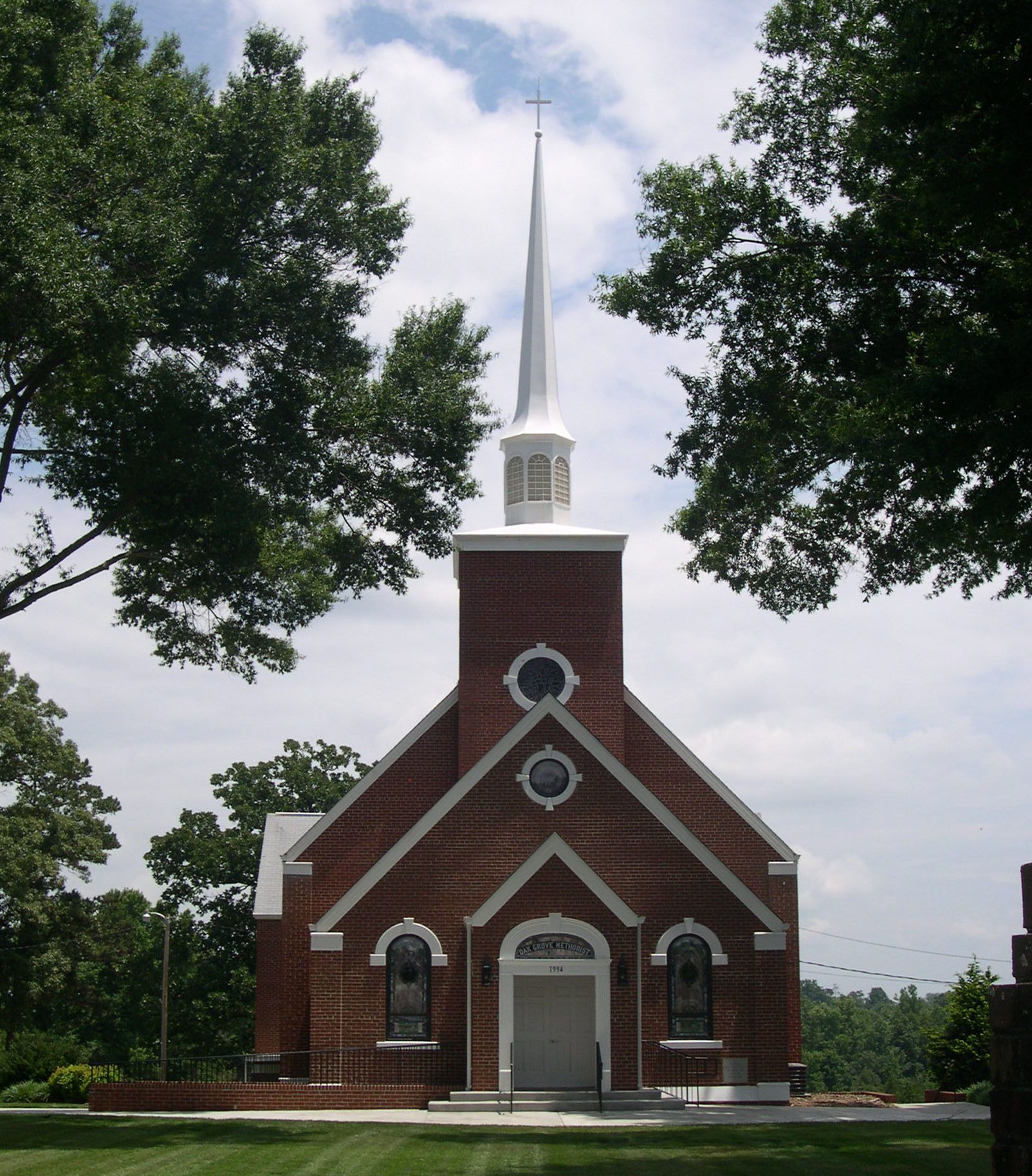 Our mission at Oak Grove United Methodist Church is:

Serving God….Changing Lives…..
Reaching Our Community for Christ
Vision Statement
In order to achieve this mission, Oak Grove UMC will:

Be a Christ-centered church, living and spreading the word of Christ.

Endeavor to make disciples of all who enter its doors or are touched by its people.

Be vibrant and alive, providing programs that encourage everyone to grow in relationship to God and to one another.

Be fruitful and grow, not only in numbers but also in the depth of faith of those who participate.
FIVE PRACTICES
RADICAL HOSPITALITY
having an invitational stance and an active, constant desire to bring people into the life of Christ
PASSIONATE WORSHIP
making worship of first importance, creating God-encounter experiences that transform lives
INTENTIONAL FAITH DEVELOPMENT
understanding that we are on a journey to be closer to God and that we must be intentional about making growth happen along that journey
RISK-TAKING MISSION AND SERVICE
accepting the challenge of being useful to God and Christ even if it is uncomfortable or unpopular to society
EXTRAVAGANT GENEROSITY
preaching and teaching generosity, emphasizing proportional giving with growth toward tithing, based on the Christian's need to give
Sunday School . . . . . . . . . . . . . . . . . . . . . . . . . 10:00 am
Sunday Worship Service . . . . . . . . . . . . . . . . . 11:15 am
Contact us at:
info@oakgrovemethodistchurch.org