Sunday School . . . . . . . . . . 9:45 am

Sunday Worship Service . .11:00 am


News and Announcements


Coupons for Family Promise—Someone has generously offered to donate goods to us for Family Promise but she shops with coupons. Let's help her!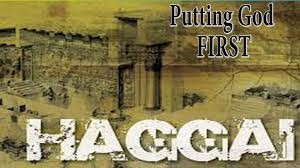 How to Overhaul Your Priorities
Haggai 1:1-15
This week, we will study the prophet Haggai, whose fiery messages about finishing the building of the temple urged people to re-establish priorities that God blesses. This sermon explores the prophetic ministry of Haggai, who preached the importance of focusing on God-given priorities. As we learn about Haggai's challenge to rebuild the temple following the Jewish exiles' return home from Babylon, we will see how easy it is to let God's priorities slip into last place, and the importance of re-establishing the right focus.
If you don't have anywhere to worship our Lord, we invite you to join us this Sunday at Oak Grove UMC, Mocksville. Together, we will learn How to Overhaul Your Priorities by Putting God First.
Sunday School…...9:50 AM
Worship………...11:00 AM
We are located at 1994 Hwy 158, Mocksville, NC.